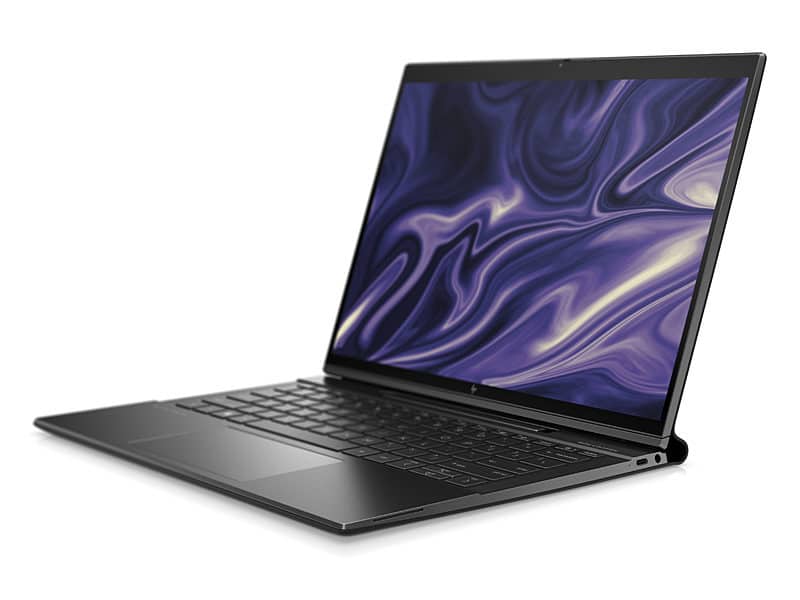 US HP renewed the lineup of corporate notebook PCs on the 10th (local time). Among them, the 13.5-inch 2in1 "HP Elite Folio" was announced.
Adopts Snapdragon 8cx (3.15GHz) for SoC and drives without fan. The hinge mechanism that supports the center of the screen can be transformed into a clamshell and tablet. You can take notes and sketch with the Wacom Pen, use it like a laptop with a detachable keyboard, and pull the LCD to the front of the keyboard to watch a movie.
Hinge mechanism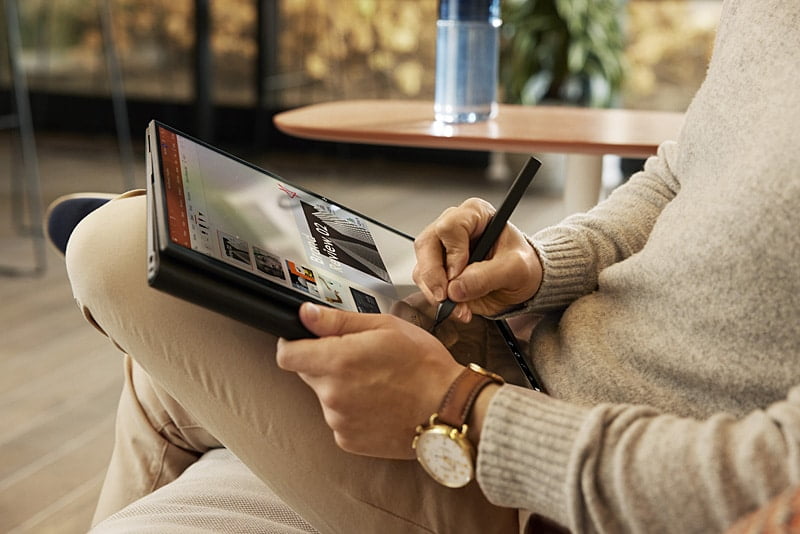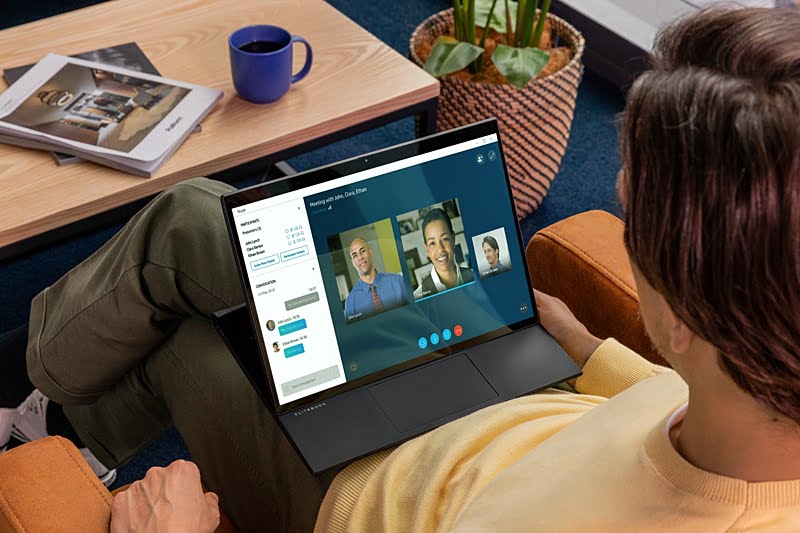 You can use it like a tablet, or pull the screen toward you to watch a movie.
The main specifications are a maximum of 16GB of memory, a maximum of 512GB of storage NVMe M.2 SSD, and a 13.5-inch LCD that supports 1,920 x 1,280 dot display. Corning's Gorilla Glass 5 is used for the liquid crystal surface, and the screen occupancy rate is 88.3%.
The interface is equipped with USB Type-C x 2, 3.5mm audio input / output, Wi-Fi 6, Bluetooth 5.0, HD compatible Web camera, Windows Hello compatible IR camera, etc.
Equipped with one Nano SIM slot, it also supports eSIM. Supports 4G communication with the Snapdragon X20 LTE modem or 5G communication with the Snapdragon X55 modem. The main body size is 298.6 x 229.6 x 15.95 mm (width x depth x height), and the weight is about 1.29 kg.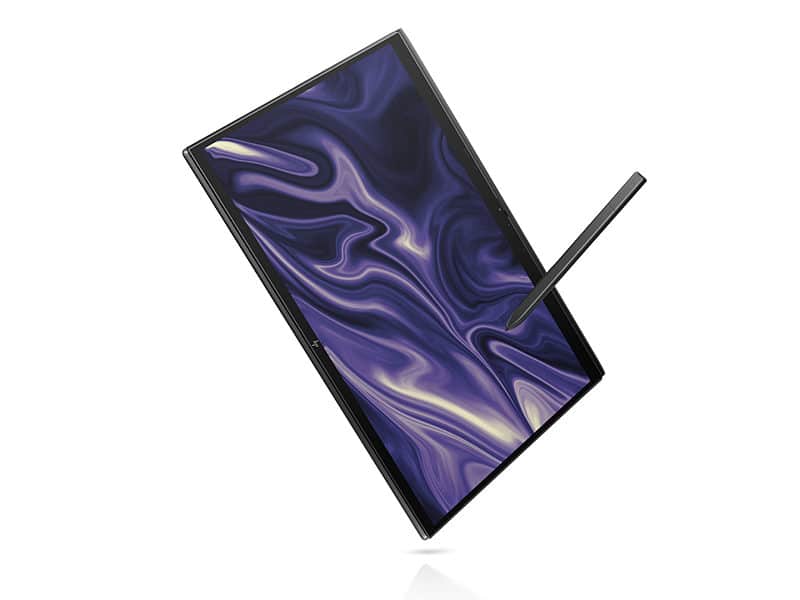 In addition, the following products have been announced. Judging from the product image, all models except the HP EliteBook 840 Aero G8 have an array with no keys such as Page Up / Down from the far right of the keyboard.