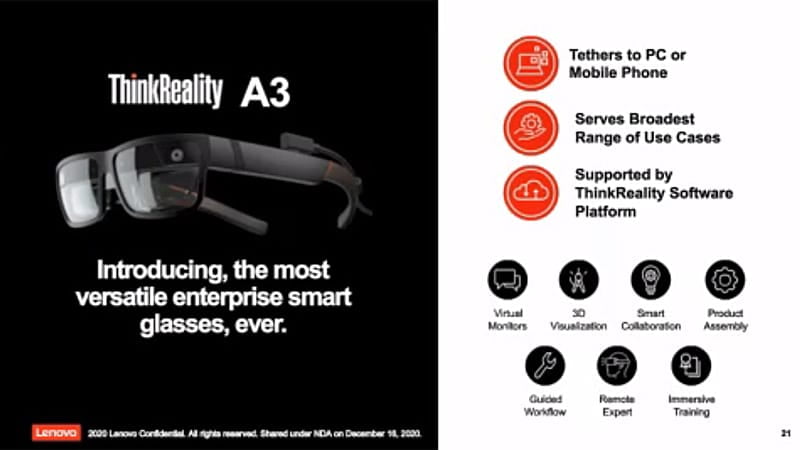 Lenovo announced the AR smart glasses "Think Reality A3" on the 8th (US time). It will be rolled out for corporations from the middle of 2021.
Smart glasses that realize AR (Augmented Reality) equipped with a see-through display that supports 1,920 x 1,080 dot display per eye. Adopting Qualcomm Snapdragon XR1 platform, up to 5 virtual displays can be reproduced. It also has 1080p video distribution with an 8-megapixel RGB camera and position tracking technology with a dual fisheye camera.
With "PC Edition," which works with a PC, Windows software and applications can be displayed on a virtual display, providing a highly productive and immersive experience while protecting privacy. It is also suitable for mobile workers who have limited space and privacy.
The "Industrial Edition," which works with some Motorola smartphones, will be launched to support task execution in hands-free and complex work environments. The "Think Reality" software platform makes it easy for businesses to develop, deploy, and manage software that enables mixed reality.
Various parts can be attached / detached / replaced according to the shape of the face, and options such as attachments for users wearing glasses and windshields are also available.